Texas Educational Colorguard Association
Announcements:



The Judges' workshop scheduled for November 14 at Jourdanton HS has been postponed. WGI has experienced delays in the production of their new online certification program.
---
2016 Contest Schedule:
REGISTRATION INSTRUCTIONS:
Registration is now open and will close December 15, 2015.
If this is your first time registering for TECA shows, please click on the REGISTRATION link at the top of the page and follow the instructions there.

Each unit may enter as many "regular season" shows as they like in either or both zones.
Each unit MUST have a score from BLOCK A and another from BLOCK B to qualify for championships. A WGI regional score may be used in place of a TECA score in the second block ONLY. Each unit must have a TECA score in the first block of shows.
AT REGISTRATION, Each unit must select the zone in which they will attend championships.
January 9 – FIELD DAY (NORTH AND SOUTH ZONE – SITES TO BE DETERMINED) Field day will be an opportunity to bring your guard out early in the contest season for an evaluation by judges without being officially "judged." Each group will perform, the judges will speak directly to the performers and designer/instructor on the floor, and the group will then reset and run again.
BLOCK A
January 16 – West Oso High School, Corpus Christi
January 23 – Martin High School, Laredo
January 30 – Steele High School, Cibolo and Vela High School, Edinburg (first score-by date)
BLOCK B
February 6 – New Braunfels High School and Hidalgo High School (Ft. Worth and Houston WGI guard regionals)
February 13 – NO CONTEST, TMEA
February 20 – Madison High School, San Antonio and Rio Hondo High School (San Antonio WGI guard regional)
February 27 – Jourdanton High School (second score-by date) (Austin WGI guard regional, Dallas WGI percussion/winds regional)
BLOCK C

March 5 – Harlandale High School, San Antonio and Mission High School (Houston WGI percussion/winds regional)
March 12 – Edinburg North High School (WGI Southwestern Colorguard Championships, Denton, TX)
March 19 – CADET/NOVICE CHAMPIONSHIPS
North Zone @ Southwest High School, San Antonio
South Zone @ Pioneer High School, Sharyland
March 26 – Warren High School, San Antonio (EASTER WEEKEND)
April 2 – REGIONAL A, SCHOLASTIC A, SCHOLASTIC NATIONAL A, INDEPENDENT CHAMPIONSHIPS
North Zone @ Canyon High School, New Braunfels
South Zone @ PSJA North High School, Pharr
April 9 – ALL PERCUSSION CLASSES AND WINDS CHAMPIONSHIPS
North Zone @ South San High School, San Antonio
South Zone @ Palmview High School, La Joya
---
TECA is seeking Tabulators, Sound Technicians and Contest Coordinators for the 2016 contest season - one for the San Antonio area shows and one for the Rio Grande Valley area shows. These are paid positions within the circuit. Qualified candidates must be able to attend all shows in their area. For more information, please contact Nathan Flynt.
Tabulators must have excellent computer and trouble shooting skills. Working knowledge of wireless networks, tablet PCs, and laptop PCs is required. Someone familiar with programming who has excellent communication skills is the ideal candidate.
Contest coordinators must have a valid Texas drivers license and be able to drive a rental truck. The contest coordinator gathers, transports and sets up all circuit owned equipment for each show. He or she then assists in keeping shows running smoothly. At the end of each show, they tear down, load and transport equipment back to the circuit's storage facility. Someone with excellent people skills and a knowledge of professional sound systems is the ideal candidate.
Sound Technicians must have a great speaking voice and the ability to read both handwritten and computer generated scripts. Sound techs must be familiar with all aspects of the contest including names and classification of units, how to set up and tear down professional sound systems, and the ability to read and respond on the fly to requests made by judges, show hosts and contest staff. The ability to read and speak Spanish is desired but not required.
---
---
The 2015 Fall membership meeting was held on Sunday, August 16 at Jourdanton High School.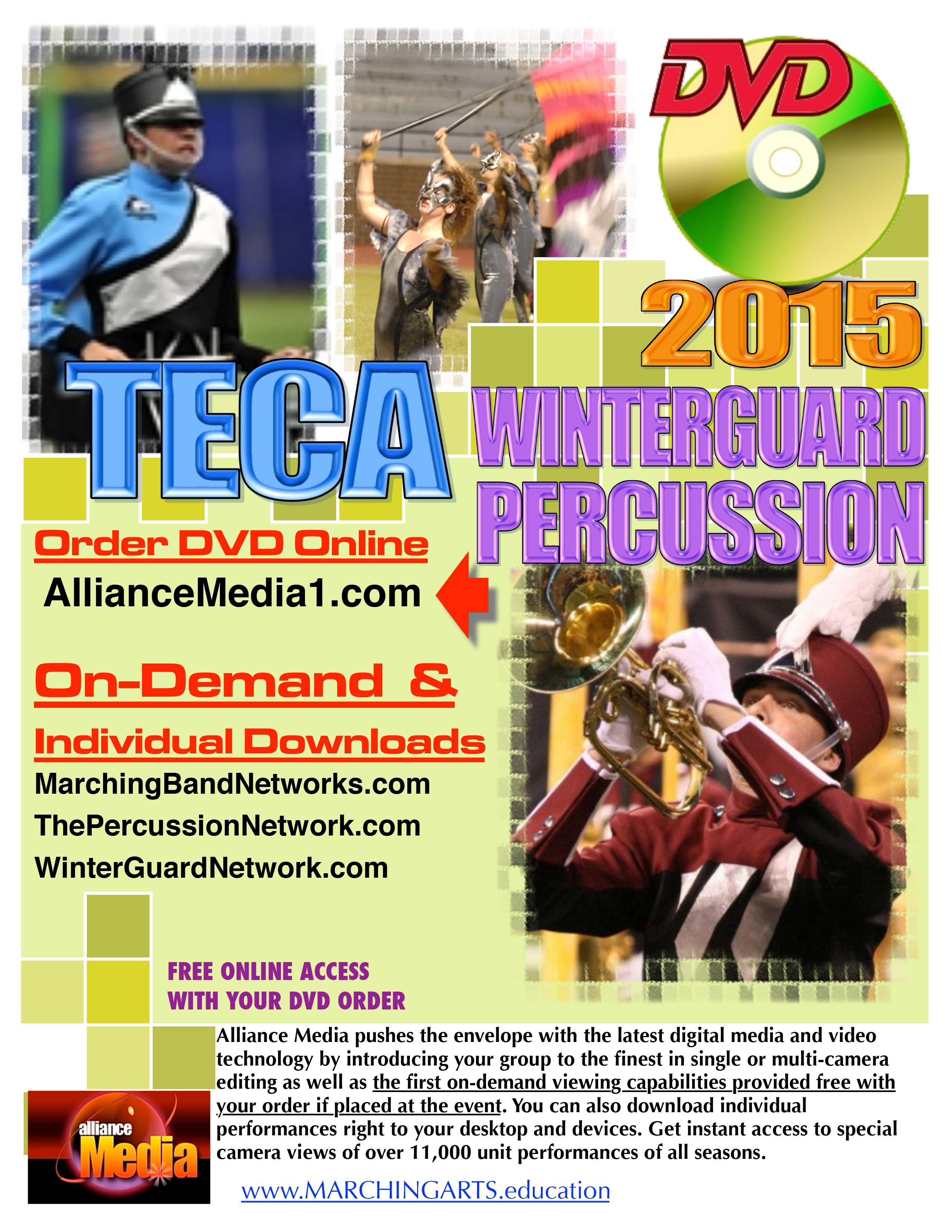 ---

Follow us on Twitter: @2014TECA

Instructors and judges find us on Facebook: TECA Community of teachers, adjudicators, and administrators
---
---
Board of Directors:


Links:
Winter Guard Circuits:
North Texas Color Guard Association